Ivan 'Ironman' Stewart's Super Off Road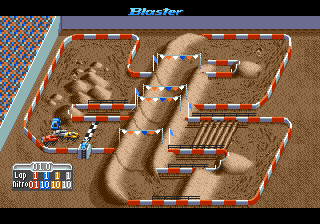 Ivan 'Ironman' Stewart's Super Off Road
Date added: 2014-09-30
Tags:None
Rated the best by our players
5 out of 5 based on 7094 ratings.
Game Information:
Ivan 'Ironman' Stewart's Super Off Road is an arcade video game released in 1989 by Leland Corporation.[1] The game was endorsed by professional off road racer Ivan Stewart. Virgin Games produced several home versions in 1990. In 1991, an NES version was later released by Leland's Tradewest subsidiary followed by versions for most major home formats, including NES, Sega Genesis, SNES, Amiga and MS-DOS.
More games you may like...