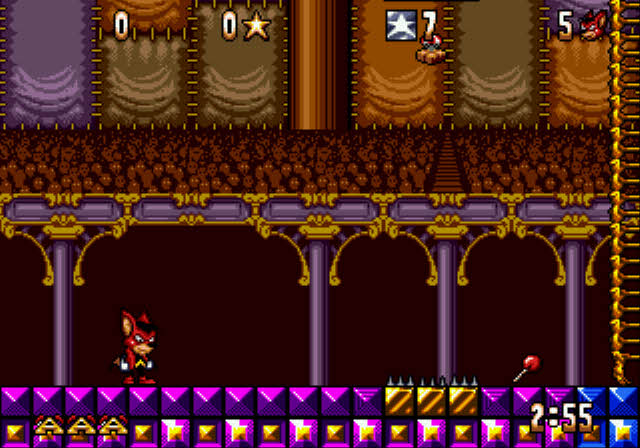 Aero the Acro-Bat
Date added: 2014-09-27
Tags:None
Rated the best by our players
5 out of 5 based on 404 ratings.
Game Information:
Aero the Acro-Bat is game created by David Siller (of Maximo: Ghosts to Glory fame), developed by the now defunct Iguana Entertainment, and published by Sunsoft on October 1993. Inspired in part by the "mascots with attitude" trend that was common following the introduction of Sonic the Hedgehog, it featured a red bat named Aero, who works and lives in a circus. He must defend the circus from an evil ex-clown called Edgar Ektor, who used to work in the same circus and wants it shut down forever. Aero must also deal with the sidekick Zero the Kamikaze Squirrel.
More games you may like...