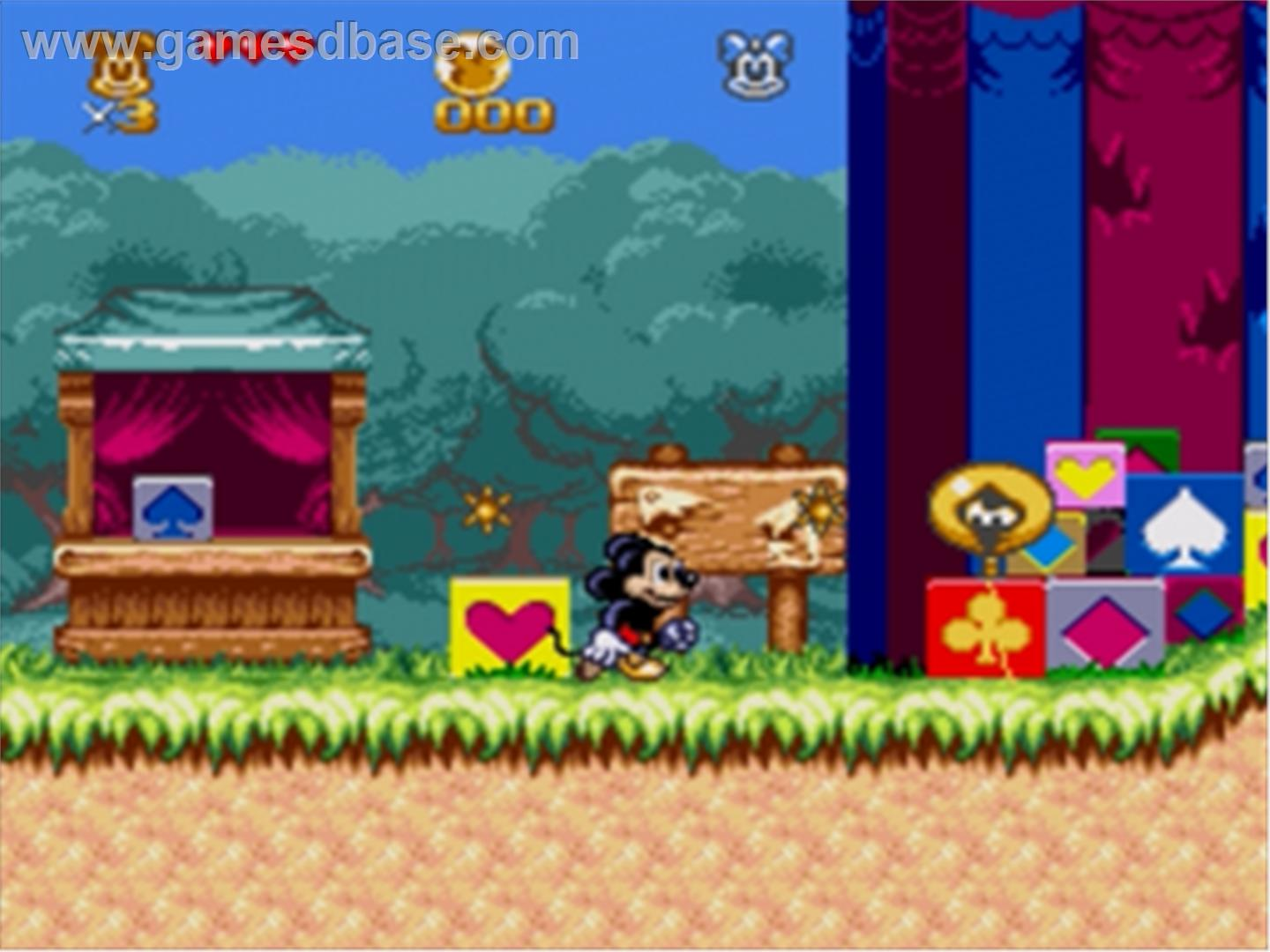 Disney's Magical Quest
Date added: 2014-09-30
Tags:None
Rated the best by our players
5 out of 5 based on 562 ratings.
Game Information:
Disney's Magical Quest, known in Japan as Mickey's Magical Adventure (ミッキーのマジカルアドベンチャー Mikī no Majikaru Adobenchā?), is a Disney platform game trilogy released by Capcom. The games star Mickey Mouse and, (depending on the game version), either Minnie Mouse or Donald Duck, who must defeat Peg-Leg Pete. The gameplay is similar among all games in the series: the player must move as in a typical platform game, defeating enemies either by jumping on them or by grabbing and throwing blocks at them. One of the most notable gameplay features of the series is the ability to change characters' outfits, which give characters different special abilities. Other gameplay elements in the series include the ability to expand the player's health meter by collecting special hearts, and to shop for items using coins that are scattered throughout the game. The Magical Quest Starring Mickey Mouse, the first game in the series, was released for the Super Nintendo Entertainment System during 1992 and 1993 and later re-released for the Game Boy Advance in 2002. In six different levels and with four different special power outfits it features Mickey Mouse on his journey to find his dog Pluto. The game, and especially its outfit system and graphics, received mostly positive reviews. It was criticized, however, for being relatively short. A port for Sega Mega Drive was originally planned, but was abandoned.
More games you may like...