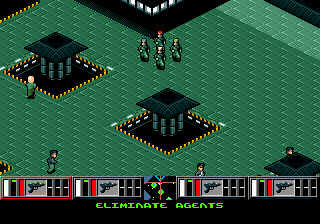 Syndicate
Date added: 2014-09-30
Tags:None
Rated the best by our players
5 out of 5 based on 709 ratings.
Game Information:
Syndicate is an isometric real-time tactical game from Bullfrog Productions created in 1993. It is the first title in the Syndicate series. An expansion pack, Syndicate: American Revolt, a sequel, Syndicate Wars, and a reboot Syndicate have also been released. The original game and expansion pack were re-released together in 1996 as Syndicate Plus.
More games you may like...