F1 Grand Prix: Nakajima Satoru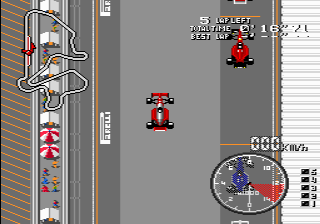 F1 Grand Prix: Nakajima Satoru
Date added: 2014-09-30
Tags:None
Rated the best by our players
5 out of 5 based on 1367 ratings.
Game Information:
F1 Grand Prix: Nakajima Satoru (中嶋悟監修 F1 GRAND PRIX?, "Supervisor Satoru Nakajima F1 Grand Prix") is a 1991 Sega Mega Drive Formula One video game based on the career of Satoru Nakajima. Nakajima was the first full-time Japanese racer in the history of Formula One.[2] In fact, this was the first game that Nakajima endorsed for a Japanese video gaming system. The entire 1991 Formula One season can be re-enacted with any of the notable contenders from the prestigious Formula One racing organization.
More games you may like...