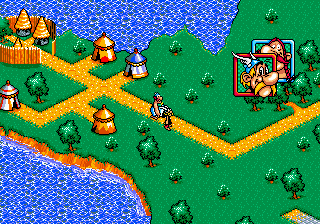 Asterix and the Power of the Gods
Date added: 2014-09-28
Tags:None
Rated the best by our players
5 out of 5 based on 990 ratings.
Game Information:
Asterix and the Power of the Gods (French title: Astérix et le pouvoir des dieux) is a 1995 2D action platformer video game exclusively for the Sega Genesis based on the comic book series Asterix. In Gaul (where modern-day France would be today), the leader of the Gauls - Vercingetorix - was defeated by Julius Caesar and his Roman army. The shield was lost to the invading Romans and Asterix must liberate the shield from their control.
More games you may like...