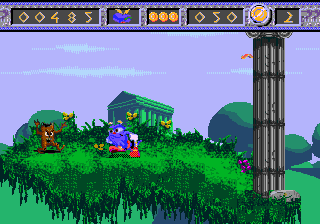 Izzy's Quest for the Olympic Rings
Date added: 2014-09-30
Tags:None
Rated the best by our players
5 out of 5 based on 556 ratings.
Game Information:
Izzy's Quest for the Olympic Rings is a platform game developed by Alexandria and published by U.S. Gold for the SNES and Sega Mega Drive. It features Izzy, the mascot of the 1996 Summer Olympics, hosted in Atlanta, Georgia, USA. Izzy has to collect the five olympic rings, which have been captured by various enemies across the world.
More games you may like...