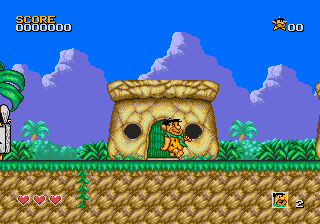 The Flintstones
Date added: 2014-09-30
Tags:None
Rated the best by our players
5 out of 5 based on 4204 ratings.
Game Information:
The Flintstones (Los Picapiedra) (フリントストーン) is a 1993 platformer for the Sega Mega Drive by Taito made with the The Flintstones license. Wilma has lost some things and it's up to you, as Fred, to go find them. A and C jump. B attacks enemies. To climb up ledges, stand near the ledge and jump, then hold the jump button to grab on, then hit Up while holding the jump button to climb.
More games you may like...