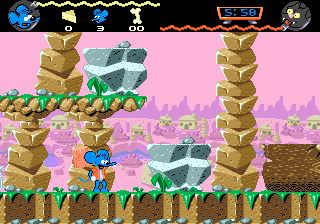 The Itchy & Scratchy
Date added: 2014-09-30
Tags:None
Rated the best by our players
5 out of 5 based on 644 ratings.
Game Information:
The Itchy & Scratchy Game is a platform video game that was released for the Super Nintendo Entertainment System (SNES), and Sega Game Gear. It stars the mouse and cat Itchy and Scratchy from the American animated television series The Simpsons, and features the classic gory violence from the show. The main character is Itchy, who has to fight Scratchy. Reception of the game has been generally negative. The game was also developed for the Sega Mega Drive/Genesis but it was never commercially released.
More games you may like...