Buck Rogers: Countdown to Doomsday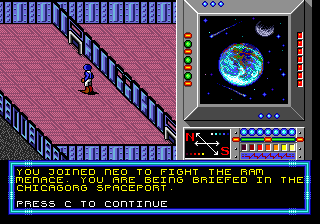 Buck Rogers: Countdown to Doomsday
Date added: 2014-09-30
Tags:None
Rated the best by our players
5 out of 5 based on 858 ratings.
Game Information:
Buck Rogers: Countdown to Doomsday is a role-playing video game released by Strategic Simulations, Inc. in 1990, set in the Buck Rogers XXVC game setting. Versions of the game were sold for the IBM PC Compatible, Sega Genesis, Commodore 64, and the Amiga. Matrix Cubed is a sequel to Countdown to Doomsday; it came out in 1992.
More games you may like...