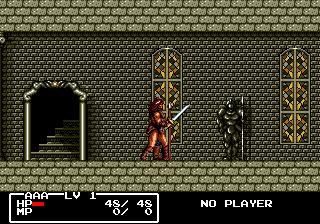 Cadash
Date added: 2014-09-30
Tags:None
Rated the best by our players
5 out of 5 based on 861 ratings.
Game Information:
Cadash (カダッシュ Kadasshu?) is a sword and sorcery video game which combines elements of both the role-playing video game genre of games and the platform genre of games. The game was originally an arcade game released by Taito in 1989, later ported to home video game consoles such as the TurboGrafx-16 in 1991, and the Sega Mega Drive/Genesis in 1992. The game was included in Taito Memories Volume 2 which was released for the PlayStation 2 in 2005. It was also included in the Xbox and PC versions of Taito Legends 2 which was released in 2007.
More games you may like...