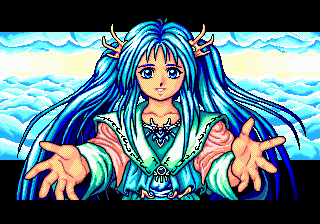 Dragon Slayer
Date added: 2014-09-30
Tags:None
Rated the best by our players
5 out of 5 based on 1614 ratings.
Game Information:
Dragon Slayer (ドラゴンスレイヤー Doragon Sureiyā?) is a series of video games developed and published by Nihon Falcom. The first Dragon Slayer title was an early action role-playing game, released in 1984 for the NEC PC-88 computer system and ported by Square for the MSX.[1] Designed by Yoshio Kiya,[2] the game gave rise to a series of sequels, nearly all of them created by Falcom, with the exception of Faxanadu by Hudson Soft. The Dragon Slayer series was historically significant, both as a founder of the Japanese role-playing game industry,[3] and as the progenitor of the action role-playing game genre.[4][5] The series encompasses several different genres, which include action role-playing, action-adventure, platform-adventure, open world, turn-based role-playing, and real-time strategy. Many of the early titles in this series were PC games released for the PC-88, PC-98, MSX, MSX2, and other early Japanese PC platforms, while some were later ported to video game consoles. The series also features video game music soundtracks composed by chiptune musician Yuzo Koshiro and the Falcom Sound Team JDK.
More games you may like...