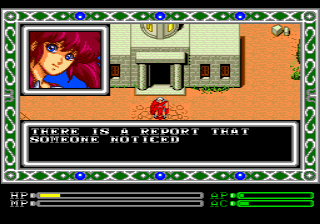 Exile
Date added: 2014-09-30
Tags:None
Rated the best by our players
5 out of 5 based on 302 ratings.
Game Information:
Exile is an action RPG video game series developed by Nihon Telenet. In Japan, the series is known as XZR and Exile in North America. The first game in the trilogy never saw a release outside of Japan. Exile had two different versions. The TurboGrafx CD version was released in English by Working Designs, and the Mega Drive / Genesis version was released in English by Renovation Products. Working Designs also were in charge of the English localization of the third game, Exile: Wicked Phenomenon. The Exile trilogy centers around Sadler, a Syrian Assassin, who is the main character of each game in the trilogy. The series is controversial and notorious for featuring various references to religious historical figures, modern political leaders, iconography, drugs, and time-traveling assassins.
More games you may like...