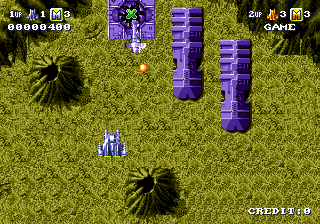 Battle Squadron
Date added: 2014-09-30
Tags:None
Rated the best by our players
5 out of 5 based on 597 ratings.
Game Information:
Battle Squadron is a vertically scrolling shooter for the Amiga computer platform and ported a year later to the Sega Mega Drive console, for one or two players. It is a sequel to Hybris. Pieces from the game's soundtrack are frequently remixed by game music enthusiasts.[citation needed] The game was also ported to iOS devices (2011), Android (2012) and in 2013 also to AmigaOS 4, Windows, OS X and MorphOS.
More games you may like...