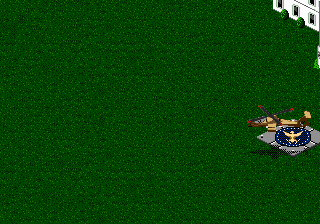 Jungle Strike
Date added: 2014-09-30
Tags:None
Rated the best by our players
5 out of 5 based on 3629 ratings.
Game Information:
Jungle Strike is a video game developed (in association with Mike Posehn) and published by Electronic Arts in 1993. It was originally released for the Mega Drive, before being ported to several other systems including an upgraded version for the Amiga. The Amiga and other home computer conversions were the responsibility of Ocean Software while the Super Nintendo Entertainment System version was that of Gremlin Interactive. The game is a helicopter based shoot 'em up, mixing action and strategy. It is the sequel to Desert Strike: Return to the Gulf (a best-seller released in 1992) and is the second game in the Strike series. Jungle Strike retained its predecessor's core mechanics and expanded on the model with additional vehicles and settings. The plot concerns two villains intent on destroying Washington, D.C.. The player must use the helicopter and occasionally other vehicles to thwart their plans. The game was critically acclaimed, with some reviewers awarding scores upwards of 90%. Publications praised its gameplay, strategy, design, controls and graphics, although there were some complaints regarding the interface, difficulty and perceived jingoistic politics. The President of the United States in the game is not named, but is apparently modeled after Bill Clinton, who in a cut scene praises the player for protecting him and apologizes for cutting the defense budget.
More games you may like...