ATP Tour Championship Tennis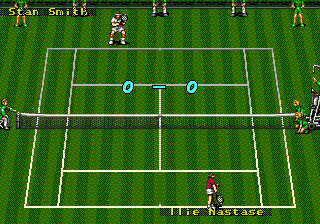 ATP Tour Championship Tennis
Date added: 2014-09-29
Tags:None
Rated the best by our players
5 out of 5 based on 892 ratings.
Game Information:
ATP Tour Championship Tennis is a tennis videogame released by Sega in 1994. The main mode of the game, starts with the user creating a player and customizing attributes such as birth date, nationality, height, weight, and gameplay-related such as making the player right or left-handed, and choosing two moves for backhand and forehand each. Once the game starts, the user is placed at the bottom of the rankings, and can choose to participate in the following ATP tournaments:
More games you may like...