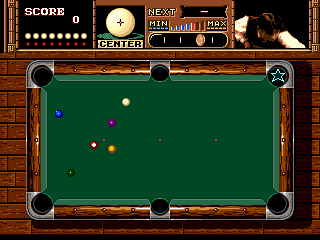 Side Pocket
Date added: 2014-09-30
Tags:None
Rated the best by our players
5 out of 5 based on 2719 ratings.
Game Information:
Side Pocket (Japanese: サイドポケット Hepburn: Saido Poketto?) is a pocket billiards video game originally released into arcades by Data East in 1986. The arcade version was eventually ported to six home console platforms and two sequels to the game were produced. G-Mode currently owns the intellectual property rights to the Side Pocket series, and licenses these games globally.
More games you may like...