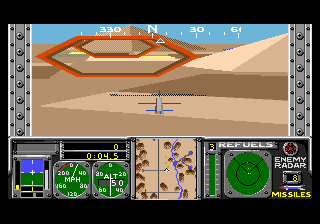 Steel Talons
Date added: 2014-09-30
Tags:None
Rated the best by our players
5 out of 5 based on 271 ratings.
Game Information:
Steel Talons was originally an arcade video game by Atari Games, and was released for the Sega Mega Drive/Genesis, the Atari Lynx handheld, Atari ST, Atari Falcon and SNES. In the arcade, it came as a two-player cockpit cabinet and featured both cooperative and competitive game play modes.
More games you may like...