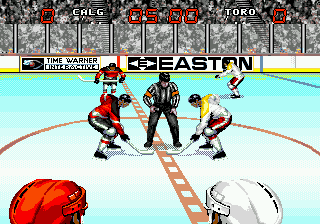 Wayne Gretzky Hockey NHLPA All-Stars
Date added: 2014-09-30
Tags:None
Rated the best by our players
5 out of 5 based on 2955 ratings.
Game Information:
Wayne Gretzky Hockey NHLPA All-Stars is a Super NES and Mega Drive/Genesis hockey video game that features Wayne Gretzky and other NHLPA players. Players can play in exhibition mode, regular season mode, playoff mode, and even listen to stereotypical music of each nation in the sound test mode (country music for Canada, rock and roll music for Team USA, for example). In the Sega version, the player's names are formalized (Thomas instead of Tom, David instead of Dave, Steven instead of Steve, etc.).
More games you may like...