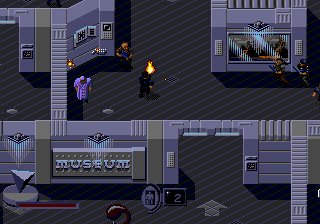 Demolition Man
Date added: 2014-09-30
Tags:None
Rated the best by our players
5 out of 5 based on 914 ratings.
Game Information:
Demolition Man is a pair of action video games based on the film of the same name. Acclaim Entertainment published the 16-bit version, which features run and gun gameplay, for the Super NES, Sega Genesis and Sega CD. Virgin Interactive released a completely different game for the 3DO that combined several distinct gameplay styles. In both games, the player controls John Spartan, the main character from the film, as he attempts to find and defeat his nemesis, Simon Phoenix.
More games you may like...