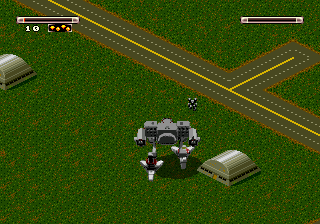 MechWarrior 3050
Date added: 2014-09-30
Tags:None
Rated the best by our players
5 out of 5 based on 754 ratings.
Game Information:
Mechwarrior 3050 is the second Battletech based game from Activision for Mega Drive. The story takes place during the events of the Clan Invasion in the 3050 era where players are assigned the role of a Clan Wolf Mechwarrior; as he is sent to eliminate several Inner Sphere assets which threaten to destroy the Clan's dominance on the battlefield. This video game is viewed in an isometric view as opposed to the first person view of the previous game. The game also features a unique two-player mode where one player controls the bottom half of the mech to navigate it around the map while the second player controls the upper torso which moves independently.
More games you may like...