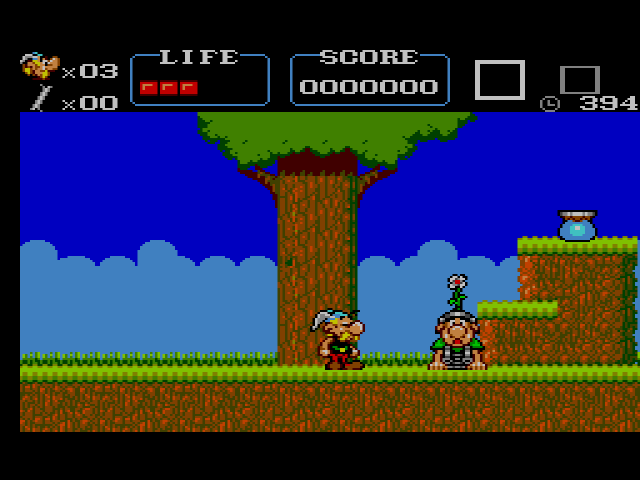 Asterix and the Great Rescue
Date added: 2014-09-28
Tags:None
Rated the best by our players
5 out of 5 based on 1757 ratings.
Game Information:
Asterix and the Great Rescue is a video game released by Sega for the Genesis/Mega Drive in 1993 and for the Game Gear and Master System in 1994. This game is based on the long-running, French comic book series Asterix the Gaul. The characters Asterix and Obelix must rescue Getafix (Panoramix) and Dogmatix (Idéfix) from the Romans, who are in the process of taking over Gaul.
More games you may like...