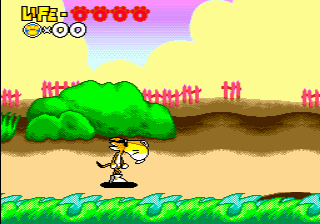 Chester Cheetah: Too Cool to Fool
Date added: 2014-09-30
Tags:None
Rated the best by our players
5 out of 5 based on 692 ratings.
Game Information:
Chester Cheetah: Too Cool to Fool is a 1992 video game that starred Cheetos mascot Chester Cheetah, only released in North America. The game is composed of simple side-scrolling platform levels. On each level there is a hidden 'scooter' part. in game, Chester can dash and stun many enemies by jumping on their heads. The instruction manual contains a popular Engrish that is recognized by many gamers, 'As is Chester Cheetah way, is one-person play.' The Engrish spawned due to bad translations and an intent to rhyme in a verse form similar to Dr. Seuss' anapestic tetrameter.[original research?] Curiously, no actual mention of the Cheetos snack food is ever made during the course of the game.
More games you may like...