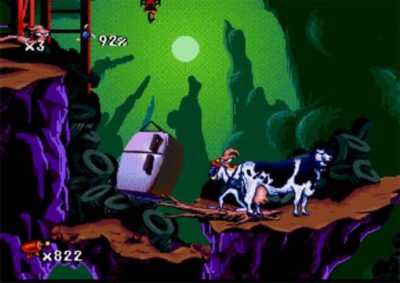 Earthworm Jim
Date added: 2014-09-30
Tags:None
Rated the best by our players
5 out of 5 based on 7597 ratings.
Game Information:
Earthworm Jim is a 1994 run and gun platforming video game developed by Shiny Entertainment and Playmates Interactive Entertainment and published by Sega, featuring an earthworm named Jim in a robotic suit who battles evil. Created by Doug TenNapel and designed by David Perry, the game was released for the Sega Genesis in 1994, and subsequently ported to a number of other video game consoles. The game was noted for its fluid, cartoon-like animation. It was well received by critics, and received a sequel, Earthworm Jim 2, in 1995. Fifteen years later, Gameloft developed a high definition remake for the PlayStation Network and Xbox Live Arcade, titled Earthworm Jim HD, in 2010.
More games you may like...