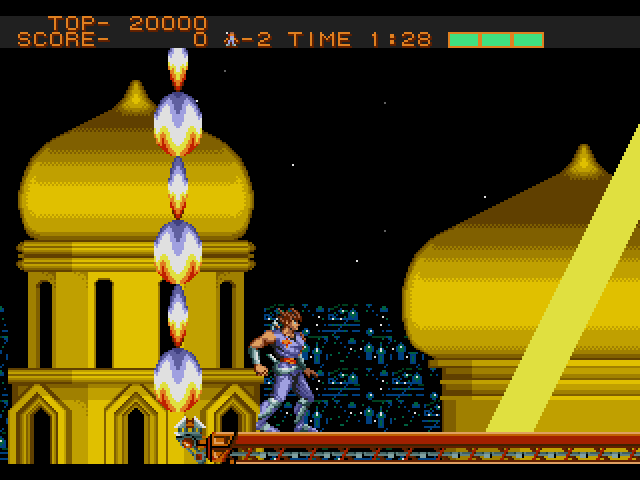 Strider II
Date added: 2014-09-30
Tags:None
Rated the best by our players
5 out of 5 based on 589 ratings.
Game Information:
Strider II (released in North America under the title of Journey from Darkness: Strider Returns), is a side-scrolling platform game published by U.S. Gold (under license from Capcom USA) and originally released for various computer platforms in 1990. It is a European-developed sequel to Capcom's arcade game Strider, which U.S. Gold previously ported to home computers in Europe. The game was developed by Tiertex, as with Human Killing Machine, the U.S. Gold sequel to Street Fighter. Capcom later developed their own sequel in 1999, titled Strider 2 for the arcades and PlayStation, which ignores U.S. Gold's version of Strider II.
More games you may like...