Shove It! ...The Warehouse Game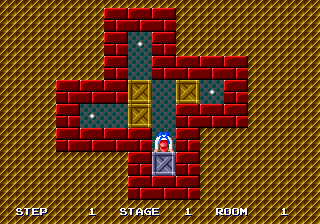 Shove It! ...The Warehouse Game
Date added: 2014-09-30
Tags:None
Rated the best by our players
5 out of 5 based on 1591 ratings.
Game Information:
Shove It! ...The Warehouse Game, called Shijou Saidai no Soukoban (史上最大の倉庫番) in Japan, is a version of Sokoban for the Sega Mega Drive by NCS. In the American version, the player controls Stevedore, a warehouse keeper, as shoving boxes will earn him money to make his dreams come true: a lovely girlfriend and a fiery red sports car.
More games you may like...