Wacky Worlds Creativity Studio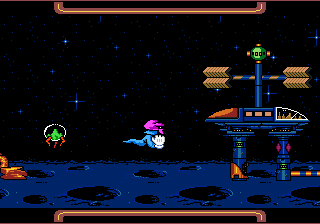 Wacky Worlds Creativity Studio
Date added: 2014-09-30
Tags:None
Rated the best by our players
5 out of 5 based on 505 ratings.
Game Information:
Wacky Worlds Creativity Studio is a children's video game for the Sega Genesis, released in 1994. In it, the player has a choice of six different Wacky Worlds in which they can place animated "stickers", creating a diorama using two-dimensional computer graphics. Among the Worlds are an underwater scene, a scene inside a house, a jungle, and the Moon. The user is also able to alter the music played in each world by selecting from a bank of different music stickers. It is considered the sequel to Sega's Art Alive!. Wacky Worlds is the first title released under the "Sega Club" label, a collection of Sega titles for kids.
More games you may like...