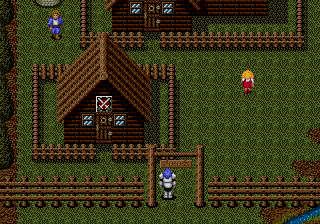 Sword of Vermilion
Date added: 2014-09-30
Tags:None
Rated the best by our players
5 out of 5 based on 933 ratings.
Game Information:
Sword of Vermilion (ヴァーミリオン Vāmirion?, lit. "Vermilion") is a role-playing video game developed and published by Sega for the Mega Drive console in 1989. It was released in 1991 in North America and Europe. It was the first console-exclusive game designed by Yu Suzuki. The game is part of the Sega Genesis Collection for the PlayStation 2 and PlayStation Portable, and is available on the Wii's Virtual Console.
More games you may like...