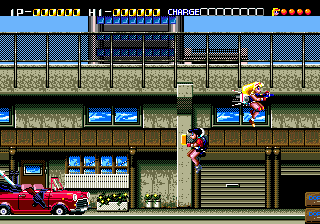 Battle Mania
Date added: 2014-09-30
Tags:None
Rated the best by our players
5 out of 5 based on 351 ratings.
Game Information:
Trouble Shooter, known in Japan as Battle Mania (バトルマニア?), is a scrolling shooter by Vic Tokai for the Sega Mega Drive in 1992. Players take on the role of Madison, a combat operative assigned to rescue a prince who has been taken hostage. The game was given a very distinct theme of self-parody between the enemies, story and dialogue. A sequel titled Battle Mania Daiginjō (バトルマニア 大吟醸?) was also released for the Mega Drive in Japan and Korea only.
More games you may like...