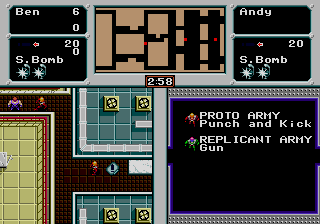 Crack Down
Date added: 2014-09-30
Tags:None
Rated the best by our players
5 out of 5 based on 380 ratings.
Game Information:
Crack Down (クラックダウン?) is a run and gun arcade game originally released by Sega in 1989, and ported to the Sega Mega Drive/Genesis in 1990. It was also ported and released to a number of home computer platforms by U.S. Gold. The Mega Drive version of Crack Down was re-released on the Wii Virtual Console in Japan on August 7, 2007 and in PAL regions on September 7, 2007. It released also on Steam on June 1, 2010.
More games you may like...