International Rugby Challenge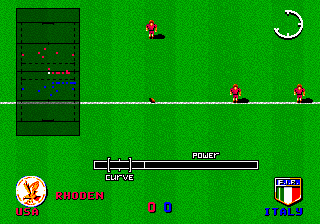 International Rugby Challenge
Date added: 2014-09-30
Tags:None
Rated the best by our players
5 out of 5 based on 510 ratings.
Game Information:
International Rugby Challenge (also known simply as International Rugby) is a rugby game on Mega Drive (Genesis) and the Commodore Amiga. It made computer game history in the Amiga community when it received a review score of 2% in the UK magazine Amiga Power. This review noted flaws including several spelling errors ("Murray Field", the Parc de Paris, "trys", "possesion"), the clock not stopping when the gameplay is paused, players often running over the ball without picking it up or coming under human control, and frequent crashes during long matches. The Mega Drive version fared better, with Mega awarding 80% and MegaTech scoring it 75%
More games you may like...