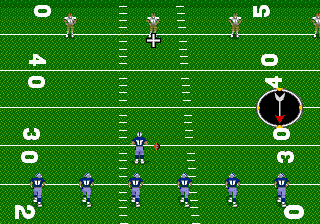 Madden NFL 98
Date added: 2014-09-30
Tags:None
Rated the best by our players
5 out of 5 based on 2775 ratings.
Game Information:
Madden NFL 98 is a football video game. It features John Madden on the cover. It was the last version of the Madden series to be released for the SNES, Sega's Genesis, and Saturn platforms. The Green Bay Packers had the best team overall in the game with a 95. The worst team overall was the Baltimore Ravens with a score of 71. A 3 way tie between the Dallas Cowboys, the New England Patriots and the Green Bay Packers for the best offense with a perfect score of 100. There is also a 3 way tie for the best defense in the game between the San Francisco 49ers, the Seattle Seahawks and the Green Bay Packers with a score of 97. The San Diego Chargers had the best special teams in the game with a score of 96.
More games you may like...