Sega Sports' World Series Baseball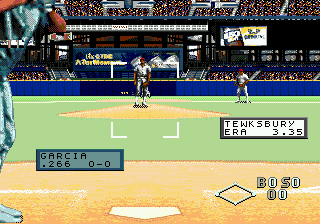 Sega Sports' World Series Baseball
Date added: 2014-09-30
Tags:None
Rated the best by our players
5 out of 5 based on 1331 ratings.
Game Information:
Sega Sports' World Series Baseball, or simply World Series Baseball, is a sports game developed by BlueSky Software and published by Sega for the Genesis/Mega Drive. It is the first game in the series and was originally released in 1994. A version for the Sega 32X, World Series Baseball starring Deion Sanders, would follow in 1995. The game was a major advancement in Sega Genesis baseball games in that it included licensed players and teams, and relatively accurate gameplay. The series concluded with World Series Baseball 2K2 on the Xbox. After that, Sega contracted with 2K Games to take over their sports game contracts and the line continued as the Major League Baseball 2K franchise.
More games you may like...