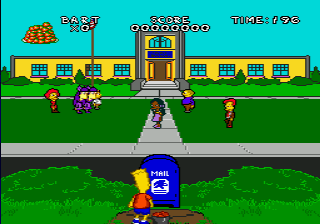 Virtual Bart
Date added: 2014-09-30
Tags:None
Rated the best by our players
5 out of 5 based on 1758 ratings.
Game Information:
Virtual Bart is one of the many The Simpsons licensed games. It was released for the Super NES and Mega Drive/Genesis in 1994 by Acclaim. The official guide to the game (Virtual Bart: Official Game Secrets) was written by Steve Schwartz (Prima Publishing, 1995). A Virtual Boy port of this game was planned, however it was never released because of the failure of the console.
More games you may like...