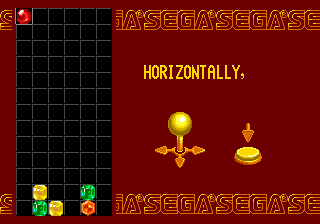 Columns III
Date added: 2014-09-30
Tags:None
Rated the best by our players
5 out of 5 based on 1105 ratings.
Game Information:
Columns III (Columns III: Revenge of Columns In most Western versions) is a puzzle arcade game and console game. It was published by Sega in Japan and by Vic Tokai in North America in 1993 and is a sequel to Columns 2:The Voyage through time.
More games you may like...