Jeopardy!: Sports Edition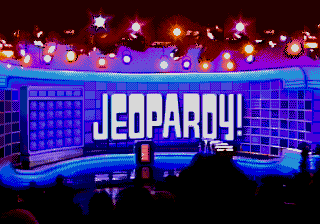 Jeopardy!: Sports Edition
Date added: 2014-09-30
Tags:None
Rated the best by our players
5 out of 5 based on 456 ratings.
Game Information:
Jeopardy!: Sports Edition is a version of Jeopardy! replacing the puzzles with sports-themed puzzles (though the categories are still varied) and the characters with sprites of presumably fictional athletes. The Mega Drive version does not change anything else; the title and copyright screen are the same from Jeopardy! (but strangely removes Park Place Productions's logo); the Game Gear version does sport a new title screen.
More games you may like...