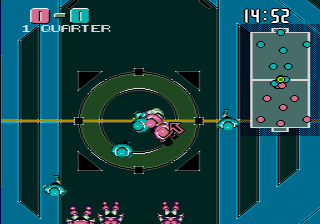 Powerball
Date added: 2014-09-30
Tags:None
Rated the best by our players
5 out of 5 based on 362 ratings.
Game Information:
Powerball, known in Japan as Wrestleball (レッスルボール?), is a video game for the Sega Genesis released in 1991 from Namco Hometek. It was re-released for the Wii's Virtual Console in Japan on February 19, 2008, and in North America on March 24, 2008, at a cost of 800 Wii Points.[1] This version is virtually identical to the original version. An enhanced remake of it was remade for Namco Anthology 1 for the PlayStation.
More games you may like...