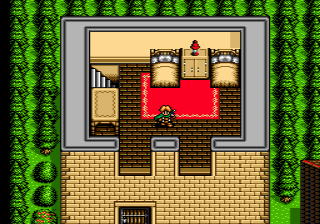 Shining Force II
Date added: 2014-09-30
Tags:None
Rated the best by our players
5 out of 5 based on 3213 ratings.
Game Information:
Shining Force II (シャイニング・フォースII 古えの封印 Shainingu Fōsu Tsū: Inishie no Fūin?, lit. "Shining Force II: The Ancient Seal"), is a tactical role-playing game for the Mega Drive/Genesis console developed by Sonic! Software Planning in 1993. The storyline is not directly connected to the original Shining Force, although a Game Gear title Shining Force Gaiden: Final Conflict links the two games' plots. The game is much longer than the first, and more free-roaming. There is no chapter system, so the player can return to previously visited parts of the world. There are also two different ways of promoting many characters. This game was released on the Wii Virtual Console in Europe on October 3, 2008 and in North America on October 6, 2008. The game also appears in Sonic's Ultimate Genesis Collection for Xbox 360 and PlayStation 3 and as a standalone game on Steam.
More games you may like...